Massage Services
Simply Natural Massage Therapy
122 Partridge St Glenelg South, 5045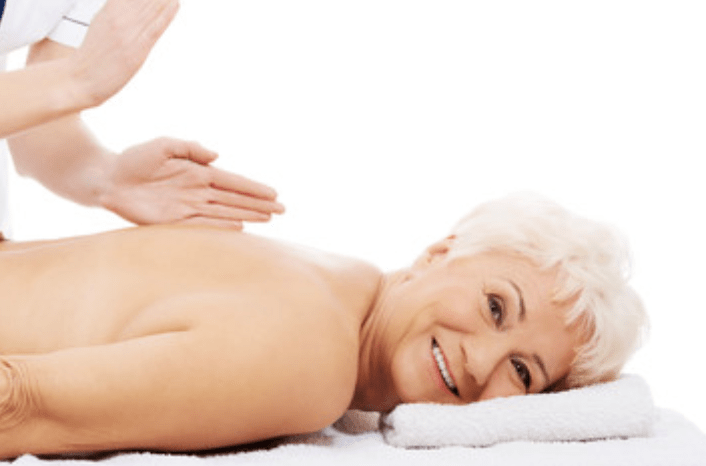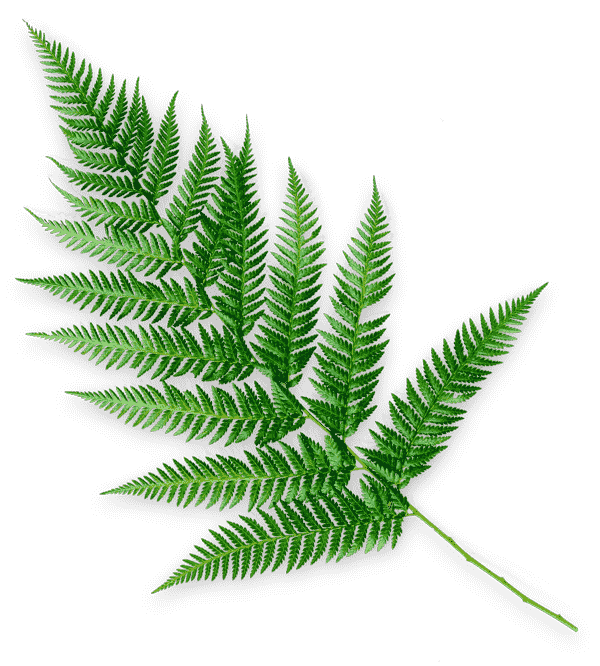 Here at Simply Natural Massage Therapy, we treat every client as an individual and we understand that everyone's needs are different. That's why we offer such a wide range of treatments. Often multiple treatments will be used to get the best possible results and all in a warm and tranquil environment. 
All of our therapists are professionally trained, insured, and accredited with Massage and Myotherapy Australia, and have extensive training with years of experience and knowledge, so you know that you will get the best possible treatments.
We have HICAPS (instant claiming) available. If you have private health cover and have "remedial massage" in your extras cover, you should be able to claim at the time of your massage treatment. You do need your health fund card with you or we can issue a receipt for you to claim back later. What you receive back from your health fund will depend on which health fund you are with.
Visit us at our premises in Glenelg South and treat your body to a massage it deserves.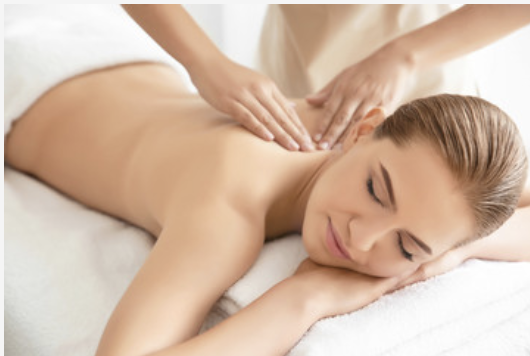 Relaxation Massage
A massage that is a smooth, gentle flowing style that promotes relaxation, reduces stress, improves circulation and reduces muscular tension. Usually the areas included are, back, legs, arms, neck and head. Great when you feel like a little TLC.
Recommended treatment time 60 or 90 minutes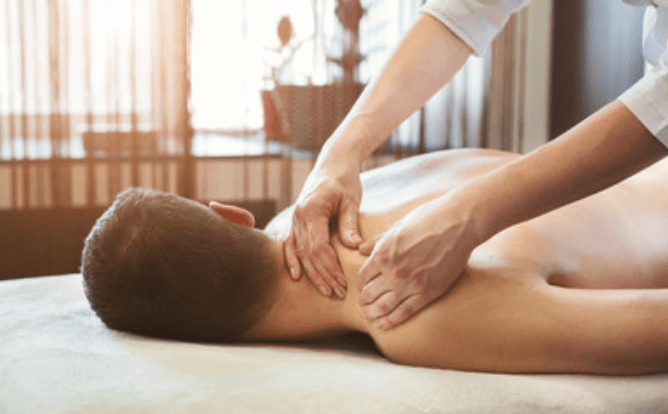 Remedial / Deep Tissue
Remedial Massage can include a combination of styles such as deep tissue, sports, trigger point and cupping, and can be used to treat a specific area or the whole body. A great treatment if you are looking to aid athletic performance, soothe aches and pains or just enjoy a firmer touch massage. 
Recommended treatment times: 30, 45, 60, 90 minutes depending on how many areas need treatment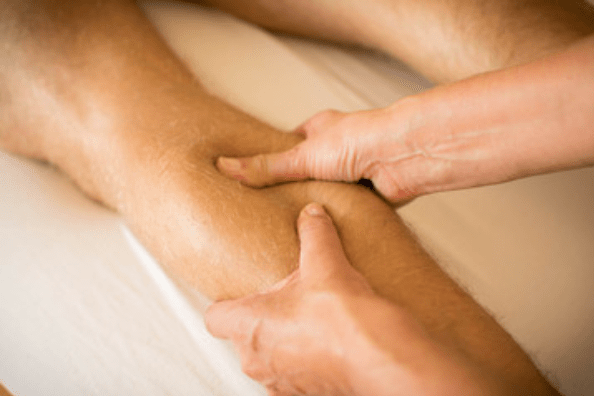 Sports Massage
This is an application of massage, not a particular technique. The type of technique or treatment applied is dependent on the nature or the stage of training or competition, sports injury or condition and the assessment of the massage therapist. Sports massage is a blend of techniques that aim to enhance the performance and help muscles recover quickly.
Recommended treatment time: 60 or 90 minutes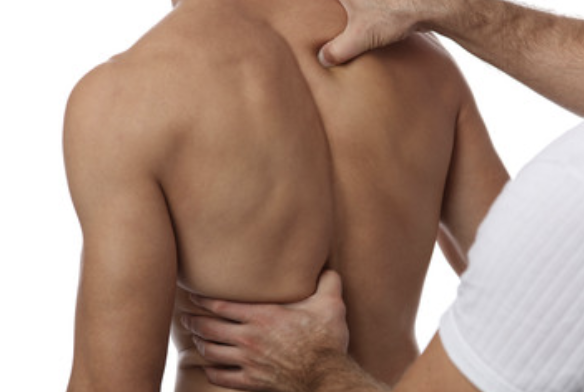 Trigger Point Therapy
Trigger points are hyper-irritable points in soft tissue that restrict the ability of a muscle to effectively contract and relax. This can cause pain – both referred and local – and can decrease range of motion. Compression to the area is applied to release the muscle restriction. Most often this technique is used in remedial and deep tissue massage. 
Recommended treatment time 45, 60, 90 minutes depending on how many areas need treatment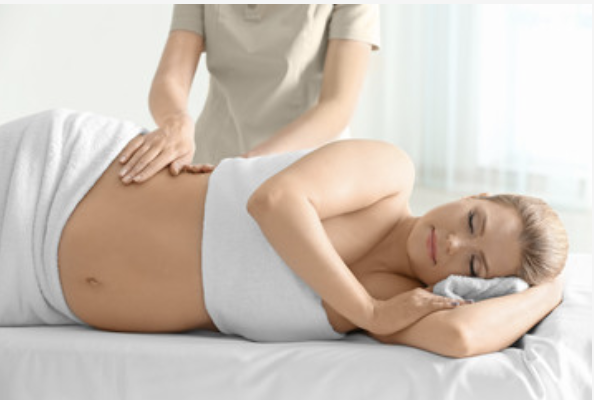 Pregnancy Massage
Pregnancy massage provides many benefits for the expectant mother. It is common to experience symptoms such as muscle fatigue, lower back discomfort and swelling of the legs, just to name a few. We have specialty cushions to allow for the growing belly or can perform a side-lying massage to make you as comfortable as possible. Our therapists have qualifications through "Pregnancy Massage Australia" so you know you're in the best possible hands.
Recommended treatment time 45 or 60 minutes
Recommended therapist – Sue Bickmore
Cupping Therapy
There are many different forms of cupping therapy. Here at Simply Natural our therapists have extensive training in all forms, and can best decide what type to use on each  individual. All forms of cupping work on the same principle of producing negative pressure (suction) on the muscle and connective tissue, creating a stretch and improving circulation. Some forms of cupping produce redness on the skin that can last a few days. Cupping is usually incorporated with Remedial Massage.
Recommended treatment 60 – 90 minutes including remedial massage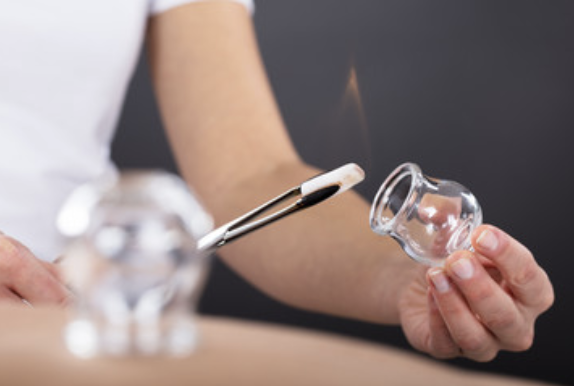 Traditional Flame Cupping
Known to most as "Chinese" cupping or "flame" cupping, this technique goes back many centuries and is still widely use today because of the great effects it provides by removing toxins that accumulate in the body, getting the lymphatic system working effectively and reducing tightness. Not suitable for people on blood thinners or have sensitive or fragile skin.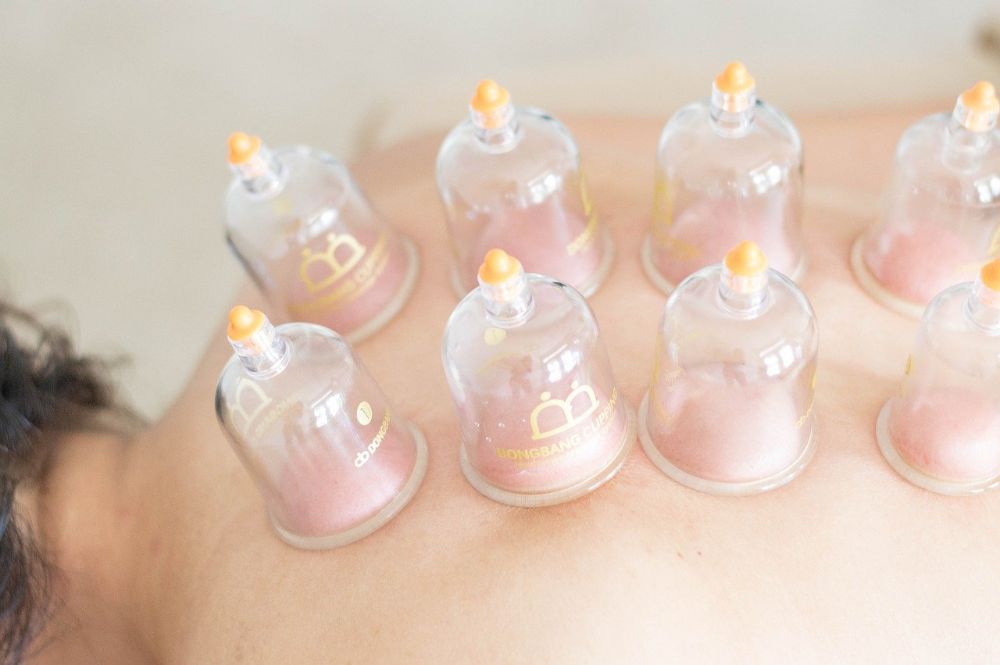 Myofascial Cupping
"Myofascial" or "Modern" cupping uses silicone cups or pump cups, and is less likely to cause redness than the traditional cupping.  Great for treating ailments such as Plantar Fasciitis, sciatica and arthritic pain.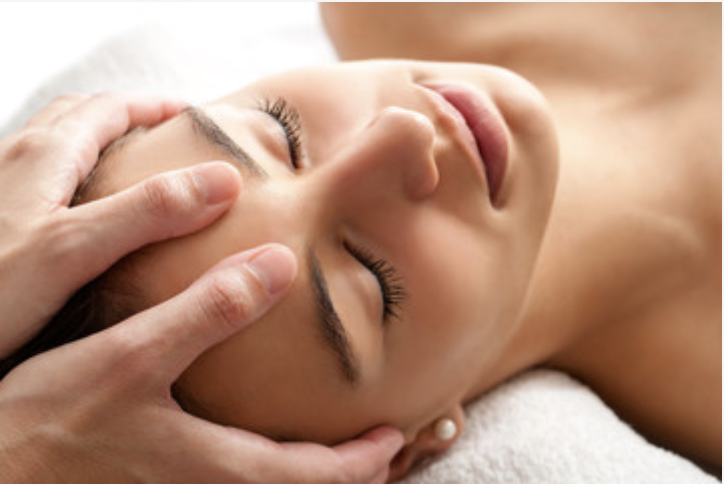 Shiatsu Treatment for Headaches
Shiatsu can relieve tension headaches and reduce the severity of migraines, by applying pressure with the fingertips and thumbs to specific points on the forehead, temple, skull and back of the neck. It can be used on anyone regardless of age or health. It can also promote a deep level of relaxation, improve sleep patterns, and increase energy levels. (If you are wanting this treatment please request Sue, who has extensive training in this method). Can be included in Remedial Massage.
Recommended treatment time 30 to 60 minutes
Recommended therapist – Sue Bickmore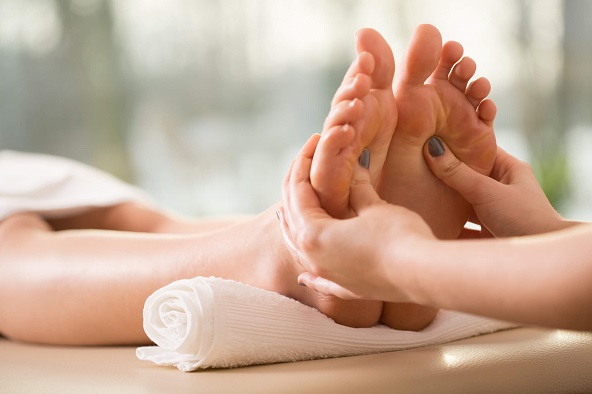 Reflexology
Reflexology is a very popular treatment that uses specific areas on the feet (and hands) to improve the health and well being of the client.  Points on the feet correspond with organs and systems with-in the body and as pressure is applied to these areas, it clears blockages and so improves the clients general health. Reflexology is a very relaxing therapy and is also helpful in building stronger immunity and reducing stress levels. It is also suitable for almost everyone.
Recommended treatment time 60 minutes
Recommended therapists – Sue Bickmore or Bronwyn Jenkins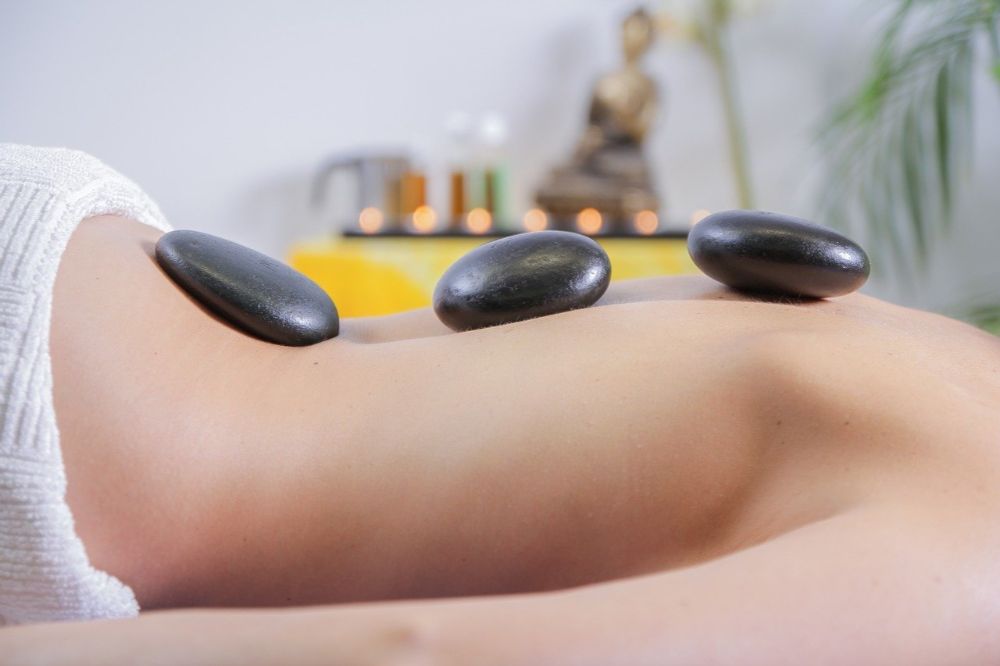 Hot Stone Massage
Smooth heated stones made from Basalt (volcanic rock) are massaged over the body with oil melting away aches and pains. The heat from the rocks provide deep relief by warming up the muscles allowing a deep massage without applying intense pressure. Clients report a greater sense of relaxation and a better nights sleep following Hot Stone massage.
Recommended treatment time 60 or 90 minutes
Recommended Therapist – Sue Bickmore, Bronwyn Jenkins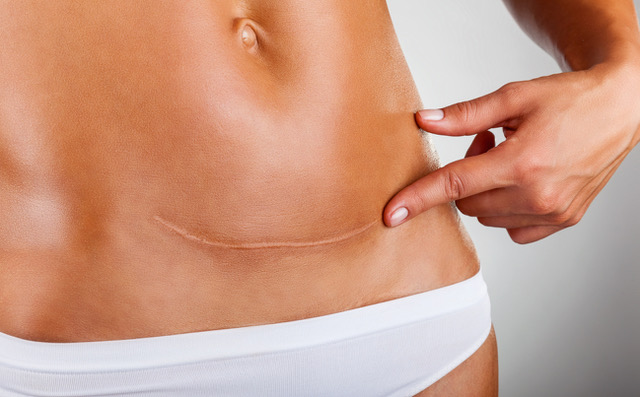 Scar Tissue Massage
Scar tissue massage therapy is very gentle, yet can have dramatic effects.
Please read more about Scar Tissue Massage Therapy HERE
Book now for your next massage
Book now for your next massage
Our Massage Fees & Booking Information
Our therapists are in demand so a reservation is essential. You can make a booking by phone, request a booking by using the form on our contact page, or book online. (If you are unable to find a suitable time using the online booking service please give us a call as we may be able to open up more times).
Regular Treatment Times:
30 minutes - $60
45 minutes - $80
60 minutes - $95
90 minutes - $135
Hot Stone Massage:
60 minutes - $125
90 minutes - $155
Reflexology: (not covered by private health funds)
45 minutes - $80
60 minutes - $95
Scar Tissue Massage:
70 minute initial consultation & treatment - $160
Follow up treatments
60 minutes - $150
45 minutes - $130
Late  / Missed Appointments 
Please arrive for your initial treatment 5 minutes early. This allows time to fill out your client history form. Late arrival may result in a shortened session in order to accommodate appointments following yours.
Late Cancellation 
If a client can not keep an appointment it is expected that notice be given as soon as possible by calling the practice and leaving a message. If after hours, please leave an SMS in response to the reminder sent. Failure to give 6 hours notice may result in a late cancellation fee of $30 unless extenuating circumstances.
Etiquette
Please have your mobile phone switched off or on silent and respect the comfort of other clients in other rooms.
Health Insurance 
We are able to accept health insurance & have a HICCAPs machine to claim easily. Your rebate will depend on your policy and level of coverage etc.
Professionally trained Remedial Therapists who are registered with all Private Health funds and members of Massage and Myotherapy Australia. 
Visit the Team at Simply Natural Massage Therapy at 122 Partridge St Glenelg South and experience for yourself the benefits of massage.
Book online, Call us on 0467 013 888, or request a time via the contact page.
We look forward to sharing our passion for massage therapy with you soon at our practice.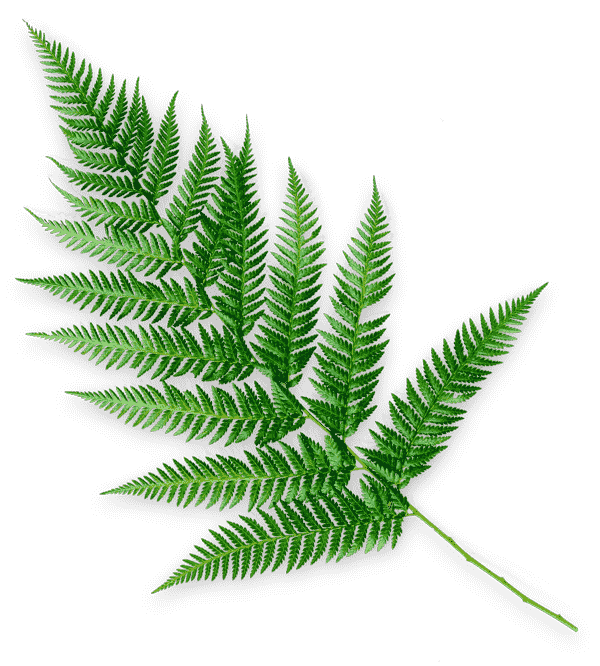 COLD AND FLU POLICY
At Simply Natural Massage Therapy, our priority is the health and safety of our clients, staff and those most vulnerable.
If you have any symptoms of  Covid, a cold, flu,  feeling unwell, or have been around someone who has been infected by either Covid, a cold or flu, we kindly ask that you re-schedule your appointment until you are well and symptom free.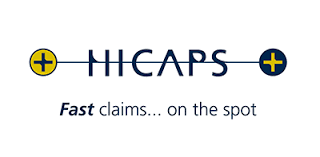 Visit Us
122 Partridge St
Glenelg South
5045 South Australia
Business Hours
Mon, Tues, Thurs: 8am - 6:30pm
Wed, Fri: 8am - 5:00pm
Sat: 8am - 1:00pm